Urban Feline, or UFé (yoo-fee) for short, is a charitable company with ethical business and manufacturing practices.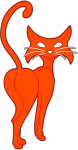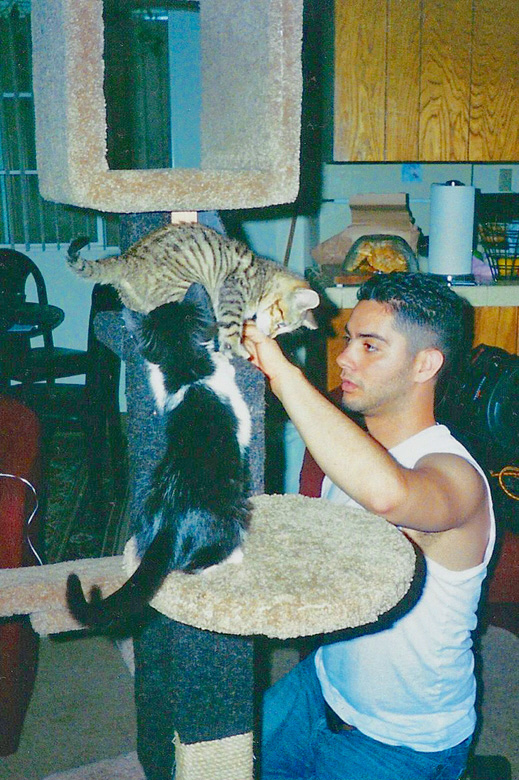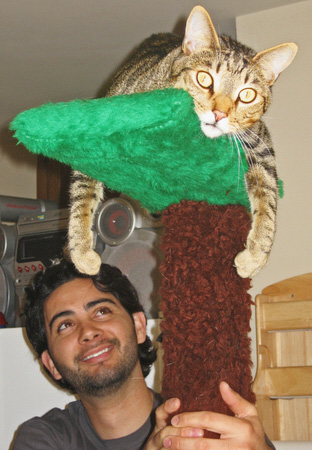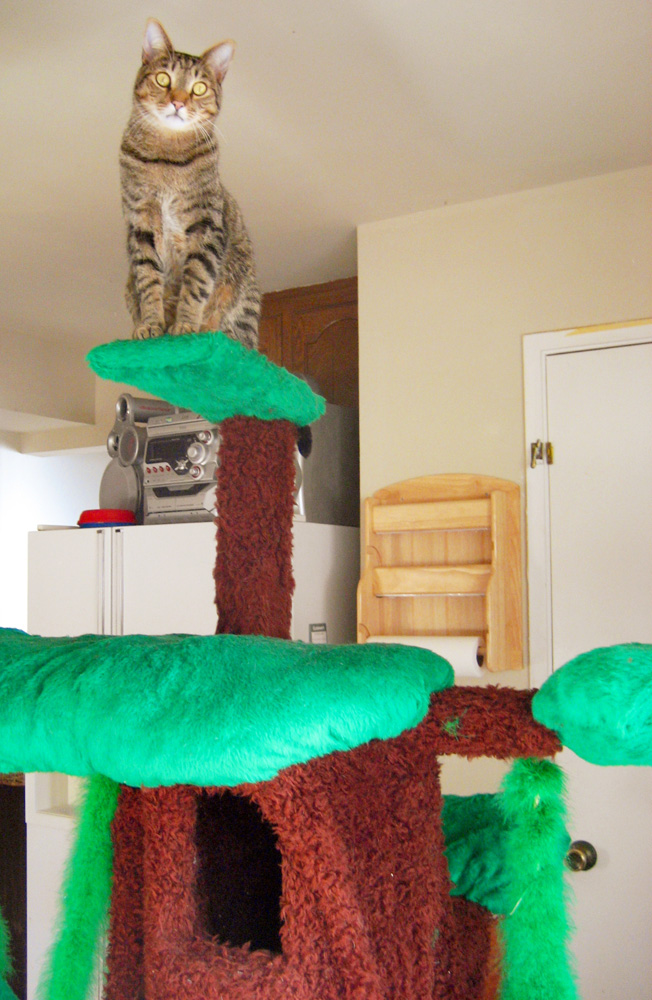 Ethical furnishings for the modern cat
using feline anatomy, physiology & psychology to create the most amazing functional purroducts!
designed by cats, fur cats, by a company where every purrchase helps save lives, fund research & improve the humane/feline experience.
made to be Appealing to felines in every way, while Using only the highest quality materials. responsibly sourced resources, including 100% recycled paper cores and 100% recycled textile padding.
we've taken form & function, wrapped it in elegance, and sprinkled it with love. Our goal is to enhance the feline/human experience by creating innovative environmental enrichment options, effective alternative-health solutions, and holistic nutrition options. welcome to the future of petcare.
did you know?..
100% of our proceeds are reinvested fur growth.
100% funded by sales & patron donations.
last resort (n0-kill) Sanctuary, researching animal behavior, psychology & nutrition to enhance the human/animal experience.
our commitment to the ufé community:
We will seek to continuously improve our organization, while growing our cause and furthering our reach. We will strive to offer the most responsibly sourced products in the most sustainable way, without compromising quality or service to our customers nor adversely impacting our environment.
We will focus on creating purrfect pet products, applying anatomy, physiology and psychology to achieve the epitome of form and function.
our purroducts will always be Made to the highest quality standards, ensuring you and your feline(s) will enjoy your UFérnelia for years to come.
We stand behind our name with a 1-year Warranty, guaranteeing your products are free of defects or flaws in material or craftsmanship. If you ever have an issue with one of our purroducts, we promise to work with you towards a solution.
our commitment to our purroducts
We've been purrfecting our craft fur over 10 years! working closely with both the city and county where we operate, our impact to the local municipal shelters has reached over 10,000 animals in the last decade. 
featured on news & entertainment feeds in over 20 countries around the world, our purroducts are making cats happy at a global level while funding our research which is about to revolutionizing the petcare industry with amazing discoveries and medical advancements.
OUR origins STORY…
In May of 2005, an adorable pair of kittens were just pulling up to their new home. It was their first time leaving the shelter since they arrived just after birth. Their names are Cheeto and Leyla, only 2 lbs each… Cheeto is a short-hair Mackerel tabby (male). Leyla is a short-hair Bicolor black and white female. They were not from the same mother, but they could not have been closer siblings.
A week earlier…
Like most new pet owners, I couldn't believe how quickly and deeply I fell in love with my new companions… it took longer for me to walk into the shelter than it did for me to ID Cheeto and Leyla. It was love at first sight. Cheeto climbed up my shirt and onto my shoulder, while Leyla hugged on tightly to my shirt and meowed at me with the most adorable eyes and pink nose.
I melted… and loved every moment of it. But I couldn't take them home yet, I had to wait a little while longer so they could grow up enough to be spayed and neutered. So a week later I came back to pick them up.
It only took a day or two for me to notice that Cheeto was fearless of loud things. Then I noticed that his ears never moved, while Leyla's were constantly pinpointing noises. Leyla also spent a lot of time licking the inside of Cheeto's ears. That's when it hit me… Cheeto was deaf.
This left me with a tough decision. I'd never considered keeping a cat indoors, but I'd never considered having a deaf cat either. What to do? A car, a dog or even a bicycle could end badly for him, and it only had to happen once. So I decided to keep him indoors, and if cheeto couldn't go out then neither could Leyla.
I wanted to make up for this indoor limitation, so I visited some pet stores and checked out all the different furniture options. I realized that my options at the store weren't necessarily all that great, so I decided to make my own cool cat stuff using those same designs… but with a twist!
They really enjoyed their cat post, it was awesome to watch them climbing on it before I had even completed it. they played and slept on it every single day, It was great! but six months later the cool cat post was shredded to pieces. In a way, it was a good thing – they really used it! Yet it wasn't so good that They already needed a new one. Catdad had to come up with another solution.
So i got creative, engineering a completely new design. I taught myself how to sew, and used my engineering skills to craft my first cattree. I never intended it as a buisness, or at least not until 2 years had gone by and everyone that came to visit had told me "that's the collest cat tree ever!".
I decided to do some market analysis to determine if this was what I wanted to do, and to see if there was a market for my dream. Turns out, there are a lot of people out there that want the best fur their pets… and if they can have that while supporting a good cause, they are very happy to do so.
in 2009 I found a calling – to make the coolest cat stuff ever, a complete line of all the things a cat owner might ever want fur a happy cat, while contributing to a good cause and helping to improve the lives of animals everywhere.
in 2010 I started my company as a sol-proprietorship, focusing on the initial purroduct concepts, materials and services suppliers, and production logistics.
on january 1st, 2011, Urban feline, inc. opened for business. Cheeto and i were officially in business.
By 2013 we had registered our brand and slogan, and by the end of 2014 our patent for the Caribbean Palm CatTree had been approved and filed by the USPTO.
in 2014 and 2015 we focused on pet expos and other local convention venues, building some relationships within our local community, including the San Diego cat cafe and catmosphere laguna, in laguna beach.
in 2016 we designed our first catalog, redesigned our website, launched our first online store, opened our etsy shop, and began shipping internationally.
in 2017 and 2018 we began our groundbreaking research on infectious diseases, developing a cure for a newly discovered parasite, and documenting our findings for medical validation by the international scientific community.
in 2019 we began an aggressive focus on our social media feeds, produced a viral video that acheived over 55 million views, expanded our animal sanctuary, launched our 'House of feline' cat academy, began our research on respiratory and gastrointestinal infectious diseases, acquiered a second warehouse dedicated to purroduct production, and launched our first custom made website featuring a member community with integrated social media feeds.
just wait until you see what we have planned fur 2020!.. it's going to be pawesome!